Details

Written by

Super User

Category: Frontpage
Hits: 3533
Celebrate America's birthday at Solano County's best Fourth of July celebration with free live music, craft vendors, family entertainment and a huge fireworks display over the Waterfront,made possible through major sponsorship by TNT Fireworks.

Plus, the best collection of independent restaurants in the region! This signature event offers a fun, safe, family celebration of America's independence.
Details

Written by

Super User

Category: Frontpage
Hits: 4285
Bring Mom to browse the booths, meet the artists and find a special treasure she will love!
Booths will be set up at Main Street and Solano Street in Harbor Plaza Park and along the beautiful Suisun City Waterfront
The event features ~
• More than 70 talented artists and artisans featuring unique handcrafted items and specialty foods
•Champagne & mimosas in a commemorative Mother's Day glass available.
While you're at the waterfront, be sure to treat mom to breakfast, brunch or lunch at one of the fine, independently owned restaurants in the Waterfront District.
Details

Written by

Super User

Category: Frontpage
Hits: 4302
Who We Are
Dating from its beginning as a port city in the mid 1800's, the Suisun City Waterfront District has a rich history of being an important center of social and business activity. Located on the scenic Suisun Slough a variety of dining options, charming shops and recreational activities abound.
The centerpiece of the Suisun City Waterfront District is the Harbor Plaza. This beautiful public area is home to a variety of events throughout the year, including the area's best attended Independence Day celebration that includes a spectacular fireworks show seen by more than 30,000 people. Other popular events include Christmas in Old Town featuring The Lighted Boat Parade, The Waterfront Festival (featuring Art, Wine and Chocolate) a Mother's Day Artisan faire, Saturday Night at the Movies and a variety of other events. Please visit our Event Calendar for a complete listing.
Redevelopment efforts over the past 20 years have transformed the Suisun City Waterfront District into one of the most desirable places in Solano County to live, work and play. Historic homes and commercial buildings coexist successfully with contemporary structures creating a charming waterfront community. Future development includes new public areas and commercial buildings that will result in 30 to 40 new businesses opening in the district.
While browsing our website you will find everything you need for a fun and rewarding day. Whether you come to dine, to shop, or just enjoy a leisurely stroll along our Waterfront Promenade we look forward to seeing you around the Waterfront District.


Fun Facts About Suisun City
In earlier times, Suisun City was an island, linked to neighboring Fairfield by a causeway.

Suisun means "west wind," originating with the Patwin Indians. Suisun was also the name of the local Patwin tribe.

Suisun City was born out of a feud. Captain Josiah Wing established Suisun during the Gold Rush days after he got into a shipping war with the founder of Fairfield, Captain Robert Waterman.

Under Captain Wing's guidance, the city became a key spot on the trading route between the foothills of the Sierra Nevada and the San Francisco Bay Area.

According to editors of the Solano County Herald, in 1857, Suisun City was "nothing more than a point of land in the tules reached only by canals and bridges." But wagons, carts, buggies, cattle, horses, and men were so closely packed together it was almost impossible for the stage to move along.

Once prospectors reached Suisun, they could set out on foot in search of their treasure.

The Old Town section of the city is located on the Suisun Channel, which empties into Suisun and Grizzly Bays, the connecting point for the Sacramento River and San Francisco Bay.

The Suisun Delta Region is the largest in the United States.

Suisun Marsh is the largest continuous brackish water marsh remaining on the west coast of North America. It is a critical part of the San Francisco Bay and Delta estuary ecosystem.

Field & Stream Magazine lists the Suisun Delta as one of the top 50 places to catch the "fish of your dreams."

A 1906 fire detroyed the original train depot. The new depot opened in 1914 in its current location.

The Lawler House, constructed in 1856, stood east of Suisun City. In the 1980's, the city moved the building bay barge to its current location due to the expansion of Highway 12.
Redevelopment
The Suisun City Council has been working diligently on the renaissance of the historic Waterfront District as a pedestrian-oriented dining and entertainment destination. The city is committed to development of the local economy through attracting both new visitors and tourists to our unique Waterfront District. Additionally, they support the efforts of the Suisun City Historic Waterfront Business Improvement District to promote local business opportunities and active entrepreneurs. A new 40,000 square foot mixed-use retail, restaurant and office complex, Harbor Square, has opened in the Waterfront District with a new restaurant (Cast Iron Grill) and nightclub and an outdoor courtyard with the region's largest free standing fireplace. Other tenants are actively being pursued to provide a vibrant mix of dining, convenience and entertainment opportunities for this key building that is adjacent to the Harbor Theatre, which is home to college and community theater productions. Just blocks away, The Hampton Inn & Suites on the Waterfront opened its four-story, 102-room hotel overlooking the Waterfront District in September 2009. The hotel is within easy walking distance of unique family-owned restaurants providing a wide range of quality cuisines from Mexican to Greek, Japanese, Thai, California Wine Country, standard American fare and more. Suisun City has been recognized by organizations such as the Urban Land Institute for their commitment to pedestrian-oriented urban design and development.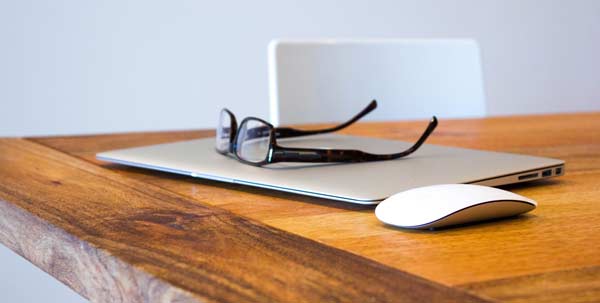 About SCHWBID
Mission Statement
The mission of the Suisun City Historic Waterfront Business Improvement District is to promote the physical and financial health of the Waterfront as a unique business, social and cultural center of the City of Suisun City, thereby enhancing our community at large.
Vision Statement
Suisun City's Waterfront is a vibrant destination for dining, cultural experiences and waterfront activities for all ages.
About SCHWBID
The Suisun City Historic Waterfront Business Improvement District was established by a city ordinance in 2003 in order to generate funds and collectively improve and promote Suisun City's Old Town and Waterfront districts.
All businesses within the Business Improvement District boundaries are accessed an annual fee according to a tiered structure based on location and type of business. The fee schedule provides a structure that recognizes retail, service and professional businesses.
BID fees are collected annually by the city along with business license fees. New businesses are exempt from the BID fee during the remainder of their first calendar year.
In addition, the BID looks at other ways to raise revenue on behalf of its members. Other BID revenue may include grants, sponsorships and fundraising events, as well as fees from businesses participating in specific projects that benefit them directly.
SCHWBID is managed by an elected board of directors representing specific zones within the BID. Terms are for three years.



Board of Directors




James Berg

President - Interim

(707) 341-6141

Tim Christie

Vice President - Interim

(707) 302-0677

Linda Butcher

Virgil's Bait Shop

Board Member

(707) 425-5518

Megan Smith

Treasurer

(707) 759-4297

Roylee Salremini

Vinny & Rosie's

Secretary

707-803-3310

Shelly Kontogiannis

Board Member

707-425-0500

Cynthia Barbara

Cynthia's World of Hair

Board Member

(707) 429-9011

Open Seat

Board Member